Message From The President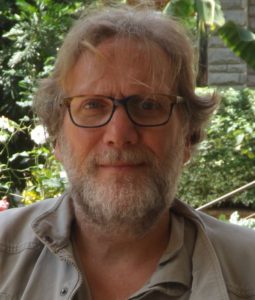 A message from the CMVA National President François Lafleur
November 2018
Hello to all CMVA members and all new website visitors! For CMVA, our website is the communication hub for all members, certified analysts, and the vibration community as a whole.
The launch of the new website and CMVA logo has been a great achievement; there is still some construction to be done, but with this new state-of-the-art interface, we are in complete control of the content.
Visit the website throughout the year as we improve both the information and our communication methods! The CMVA's challenges have been numerous in 2018, starting with the reorganization of the position of Executive Director. Our new Executive Director, Ken Keith, works closely with Anne-Marie Samson (Coordinator, Communications Manager), to make membership services a priority for the organization. The certification process in vibration analysis continues successfully and many exam sessions have allowed the professional advancement of our members.
We understand the importance of this program and have devoted considerable efforts to revise our certification process in accordance with the ISO 17024 standard. Our National Vice President, Matthew Holmes, will address this in our next newsletter, providing the same info shared at the National Annual General Meeting.
In October, the 36th Annual CMVA Conference was held in Quebec City. It was a big success and we also elected new members of the Board of Directors; check them out on the website under our About page! In October 2019, the 37th Conference will be held in Halifax. We will keep you informed and start preparing a case study to be shared with vibration analysts and reliability experts.
Additionally, we are approaching 500 CMVA members in five regional chapters! The vibration community in Canada is supported by these members, our corporate members, as well as by the manufacturers who were present at the National Technical Conference. Today, our message is one of participation within the association: in the regional chapters, the technical committees, along with the national congress. Continue to participate and contribute; there will always be more to look forward to in CMVA's future!
François Lafleur, Eng, PhD.
CMVA National President
Lafleur.francois@ireq.ca