Atlantic Chapter Meeting & Technical Conference
By Anne-Marie Samson
3 years ago
68 views
Shares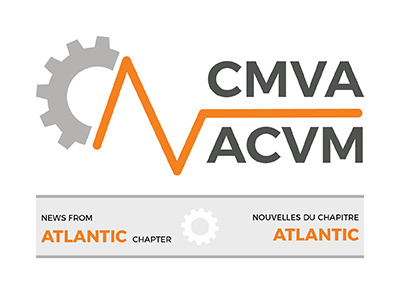 CMVA Atlantic Chapter will hold a Chapter Meeting & Technical Conference on
Wednesday July 22, 2020, from 12:30 to 2:30 pm.
The meeting will be held online using the Zoom platform.
Agenda
Chapter meeting:

Minutes read from previous meeting
Financial Report to be read
Review Chapter Goals/Update
Next Meeting Date and Location
New Business
Technical presentation :
Motion Amplification:Innovations in Motion Vectors, Motion Map and filtering, transient and live MA, by Janos Pattantyus .
To sign up for this meeting
Please confirm attendance via email to
Matt Firth | (506)632-6230 | MFirth@nbpower.com
OR Jesse LaPaire | JeLaPaire@nbpower.com
The video conference attendance procedure and start up will be emailed the day prior to the meeting.
As a reminder, individuals presenting at chapter and national events or deciding to help on a Chapter Executive Committee or National Board of Directors will earn valuable points towards recertification.