CMVA Ontario Chapter Technical Conference
By Anne-Marie Samson
2 years ago
130 views
Shares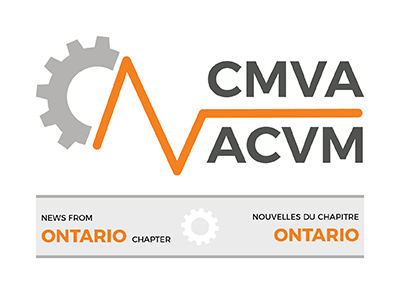 CMVA Ontario Chapter will hold  a Technical conference and chapter meeting
Tuesday June 29, 2021, from 1 to 4 pm (EST)
The meeting will be held online using the Zoom platform.
Agenda
Chapter meeting
from 1 to 1:45 pm
---
Technical presentations
from 1:45 to 4 pm
FORWARD DRIVE ROLL GEARBOX FAILURE
with Mr. Jake Zwart, Senior Engineer at Spectrum Technologies
from 2 to 2:45 pm
TROUBLESHOTING FANS :
TIPS ON WHAT A VIBRATION ANALYST TO  DO
with Mr. Iraj (Roy) Zarieh, Senior Vibration Analyst at VibeLube Inc.
from 3 to 3:45 pm
---
To sign up for this meeting
Members may participate for free. Non-members cost is $100.
Become a CMVA member ($120/year) and attend free of charge all year-round to chapter technical meetings, amongst other benefits!
To proceed to payment of your membership or your access to this conference, please go to the CMVA Store.
Preregistration is required for this Zoom event
Register for the Ontario Technical Conference here
As a reminder, individuals presenting at chapter and national events or deciding to help on a Chapter Executive Committee or National Board of Directors will earn valuable points towards recertification.
Roy Zarieh, President, Ontario Chapter, roy@vibelube.com