By Anne-Marie Samson
2 years ago
108 views
Shares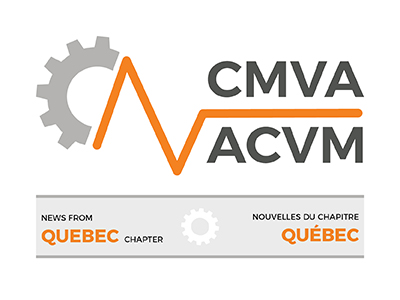 CMVA Quebec Chapter will hold a regular Chapter meeting
Thursday December 16, 2021
from 11 am  to 12:30 pm (Eastern Standard Time).
The meeting will be held online using the Zoom platform and will be exclusively in French.
Agenda
Chapter meeting

Opening remarks
Presentation of 2020 chapter activities
2020 Financial Report
Membership

Succession among members
Succession among chapter executive

Planning of the technical day / AGM / elections in January 2022
Closing remarks
---
To sign up for this meeting
Members participate for free.
Preregistration is required for this Zoom event. Please contact Anne-Marie Samson at acvm@cmva.com to register and receive the Zoom login information.
As a reminder, individuals presenting at chapter and national events or deciding to help on a Chapter Executive Committee or National Board of Directors will earn valuable points towards recertification.
Anne-Marie Samson, Secretary | acvm@cmva.com | 438 821-5912
Patrice Huard, President | Huard.Patrice2@hydro.qc.ca | 514 717-2571