Atlantic Chapter Quarterly General Meeting
By Anne-Marie Samson
7 months ago
69 views
Shares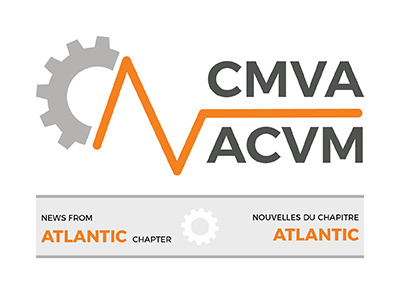 CMVA Atlantic Chapter will hold its  quarterly general meeting 
Thursday March 9, 2023
from  9 am to 3:30 pm (AST).
This meeting will be held in person at
Irving Pulp and Paper | 408 Mill St., Saint John, NB E2M 3H1
Agenda
Chapter meeting

Minutes read from previous meeting
Financial Report
Review Chapter Goals/Updates
Next Meeting Date and  Location
Update from the National
New Business
Meeting will also consist of a Plant Tour and lunch will be provided
Technical presentation – John Mackenzie of Sable Engineering on a TMP refiner plate protection study.

We are looking for presenters to provide a technical study, report, or case study of interest. If anyone is interested in presenting during the meeting please contact Chapter Secretary Joel Hicks at Joel.Hicks@irvingoil.com or Chapter President Matt Firth at mfirth@nbpower.com (506) 643-0374 and details can be confirmed. Thank you.
---
To sign up for this meeting
Members may participate for free. Non-members cost is $100.
Become a CMVA member ($150/year) and attend free of charge all year-round to chapter technical meetings, amongst other benefits!
Follow the links to proceed to payment of your access to this conference, or your membership on the CMVA Store.
As a reminder, individuals presenting at chapter and national events or deciding to help on a Chapter Executive Committee or National Board of Directors will earn valuable points towards recertification.
Additional information:
Joel Hicks, Secretary | Joel.Hicks@irvingoil.com
Matt Firth, President | mfirth@nbpower.com | (506) 643-0374