Prairie Chapter Meeting & Technical Presentation
By Anne-Marie Samson
6 months ago
53 views
Shares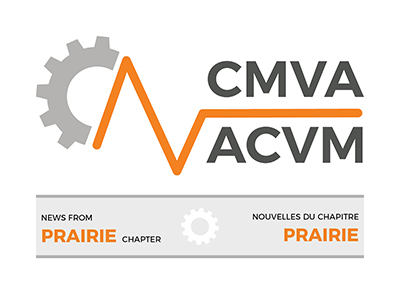 CMVA Prairie Chapter will hold its  chapter meeting 
Thursday March 16, 2023
from  1 pm to 4:30 pm (Mountain Time)
This meeting will be held in person at
North point Technical Services
4920 43rd St. SE, Calgary, AB, T2B 3N3
Optional dinner from 5 to 6:30 pm
Brewsters Brewing Co. (Foothills)
and also on Zoom
Join Zoom Meeting
https://us02web.zoom.us/j/83164642128
Meeting ID: 831 6464 2128
Passcode: 158995
Agenda
Call Meeting to Order by President Gurwinder Bhambra
Last Meeting Minutes of Nov 17, 2022, by Secretary Mark Shoup
Membership Report by Mark Shoup
Treasurer's Report by Jacob Wiebenga
$1000 CMVA Prairie Chapter William F. Eckert Memorial Bursary on websites.
National Association updates by Ken Keith
New business: Members bring forth other items to discuss. Possible new motions.
Technical Presentation : Advanced Analytic Tool to Detect Early Mechanical Failure Modes and how to leverage other condition  monitoring applications to conduct in dept analysis, by Alexandre  Gauthier
Join us for skiing at Sunshine Village, Banff Friday March 17, 2023. Gondola at 8:30 am.
To sign up for this meeting
Access to this meeting is free.
As a reminder, individuals presenting at chapter and national events or deciding to help on a Chapter Executive Committee or National Board of Directors will earn valuable points towards recertification.
Additional information:
Ken Keith, CMVA National Executive Director
416 622-1170 | director@cmva.com