Prairie Chapter Meeting with Technical Presentations
By Anne-Marie Samson
2 years ago
116 views
Shares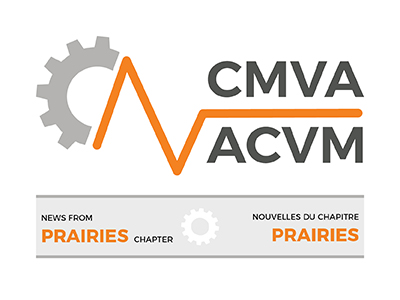 CMVA Prairie Chapter will hold its  regular meeting with technical presentations
Thursday March 24, 2022
from 1 to 4 pm (Moutain Time)
This meeting will be held in person at North Point Technical Services, located at 4920, 43rd street SE, Calgary, AB, T2B 3N3
and on line using the Zoom platform.
followed by a dinner in option from 4:30 to 6 pm at Brewsters Brewing Co. (Foothills)
Agenda
Chapter meeting

Call Meeting to Order by President Gurwinder Bhambra
Last Meeting Minutes of June 10, 2021 by Greg Poirier or Scott Lylander
Membership Report by Mark Shoup
Treasurer's Report by Jacob Wiebenga
$1000 CMVA Prairie Chapter William F. Eckert Memorial Bursary on websites.
Technical presentations

Generator endwinding vibration monitoring, by Aaron Doyle, P.Eng. Technical Applications Specialist QUALITROL Iris Power LP
Nutrition Break, coffee, tea, etc. sponsored by Wajax
Advancements in facility design-for-vibration practices exceeding ASME B31.3/8 code requirements, success and what's next, by Scott Lylander
Friday March 25
Skiing at Sunshine Village in Banff for all those who wish to join us.
---
To sign up for this meeting
Members may participate for free. Non-members cost is $100.
Become a CMVA member ($120/year) and attend free of charge all year-round to chapter technical meetings, amongst other benefits!
To proceed to payment of your membership or your access to this conference, please go to the CMVA Store.
Preregistration is required for this Zoom event
Register for the Prairie Technical Conference here
As a reminder, individuals presenting at chapter and national events or deciding to help on a Chapter Executive Committee or National Board of Directors will earn valuable points towards recertification.
Additional information:
Ken Keith | 416 622-1170 | director@cmva.com