Networking Event
DINNER CRUISE IN THE HALIFAX HARBOUR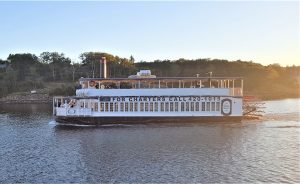 TUESDAY, OCTOBER 29, FROM 7:30 TO 10:00 P.M.
Departure from Lord Nelson Hotel front desk
Until August 31st: CMVA member: $45 / non-member: $55
Starting September 1st: CMVA member: $55 / non-member: $65
Be part of a festive evening that will allow participants to chat and
interact in a relaxed atmosphere while discovering the Nightlife of
beautiful Halifax Waterfront. Hurry! Tickets are going fast!