Wajax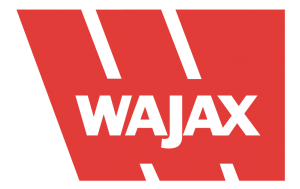 ---
11061, 269th Street, Acheson (AB) T7X 6E1
wajax.com
---
Since 1858, Wajax has been serving major Canadian industries as one of the nation's leading industrial products and services providers. Our people are the very heart of Wajax and together, we keep Canadian industry moving forward supporting an extensive range of industries and core sectors of the Canadian economy including energy and renewables, food and beverage, construction, industrial and commercial, transportation, the oil sands, forestry, oil and gas, metal process, mining and marine.
At Wajax we provide asset management solutions that maximize production, reduce risk and integrate technology, fostering a more sustainable business. Our highly skilled technicians employ the latest techniques and condition monitoring programs to ensure our customers have the best information regarding the lifetime of their assets, products and infrastructure, ensuring they are operating efficiently, safely, cost-effectively and at maximum productivity.
Wajax has over 160 years of experience in integrity and reliability services supporting leading Canadian organizations in the mining, oil & gas, power and manufacturing sectors. Our testing and inspection services range from on-site assessments and surveys to equipment condition assessments and remote online systems assessments.
Join WAJAX in the break-out room on October 21