By Anne-Marie Samson
2 months ago
40 views
Shares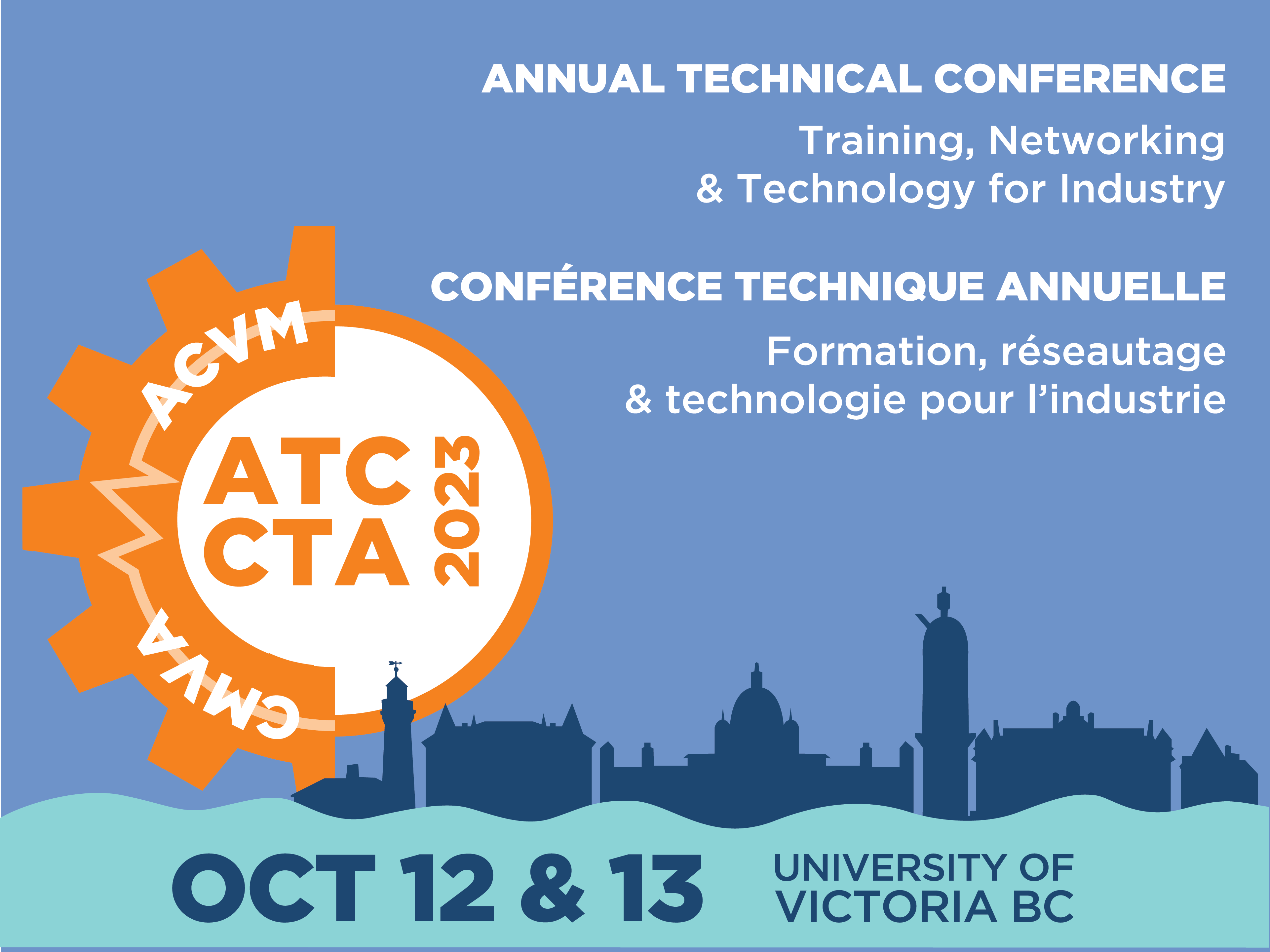 The CMVA 2023 ATC Technical Schedule is now on line. Being in Victoria BC next October 12-13 is a must!
An outstanding technical program with so much to learn from
Vibration analysis, Case Studies, Video-based analysis, Ultrasound, Modal Analysis, and so much more…
Agenda in a glance
General October 10-13 schedule right here.
You haven't registered yet?
It's not too late, we're still accepting registration. Go to the CMVA online store and buy you access to conferences, short trainings & networking events.
You are registered, but forgot to buy your ticket to the networking event?
No problem, we still have tickets for night out at Swans Pub & Brewery. But don't wait too long, seats are limited! Buy you ticket right here, as CMVA member or non-member .
An outstanding roster of speakers
Meet the 2023 ATC Edition respected PdM specialists from all over Canada! Recognized analysts and new resources to discover.
Two day In situ balancing course with Ron Newman
This edition of the ATC offers a two-day courses on October 10-11: In-situ Balancing with Ron Newman from Navajo Technical. Learn more and register.
A tradeshow up to your expectations
More than 15 great service and products providers will present their more recent technology to help you solve your specific problem and maintain reliability in you plant. Meet our exhibitors .
Shuttle bus service between hotel and UVIC
The CMVA has booked a shuttle bus service between the hotel and the conference venue. No need to rent a car. Find out how to take advantage of this service .
Student awards
The CMVA will award a $350 bursary and a one-year CMVA membership to two students who will present on a topic related to the conference. Since we are holding the event in a major educational location, we can expect very interesting presentations from the next generation.
Door prizes with a total value of more than $9,000 for participants
Thanks to our loyal partners , 4 prizes will be offered as part of a draw on Thursday, but you will have to play the game 🙂 :
1 DragonVision™software license, Value of $5425, provided by Erbessd Instruments
2 Ultrasound Level courses, value of $1495 each, provided by SDT Ultrasound Solutions
1 Visa gift card, value of $200, provided by Vibelube
And.. CMVA will also give away a $250 prize!
Need any more good reasons to attend?
Sharing knowledge with people with whom you have common interests is one of the paths to excellence. Join us for this new edition of the ACVM Annual Technical Conference! All the information you need to prepare your visit is right here.