2023 ATC Call for presentations
By Anne-Marie Samson
7 months ago
63 views
Shares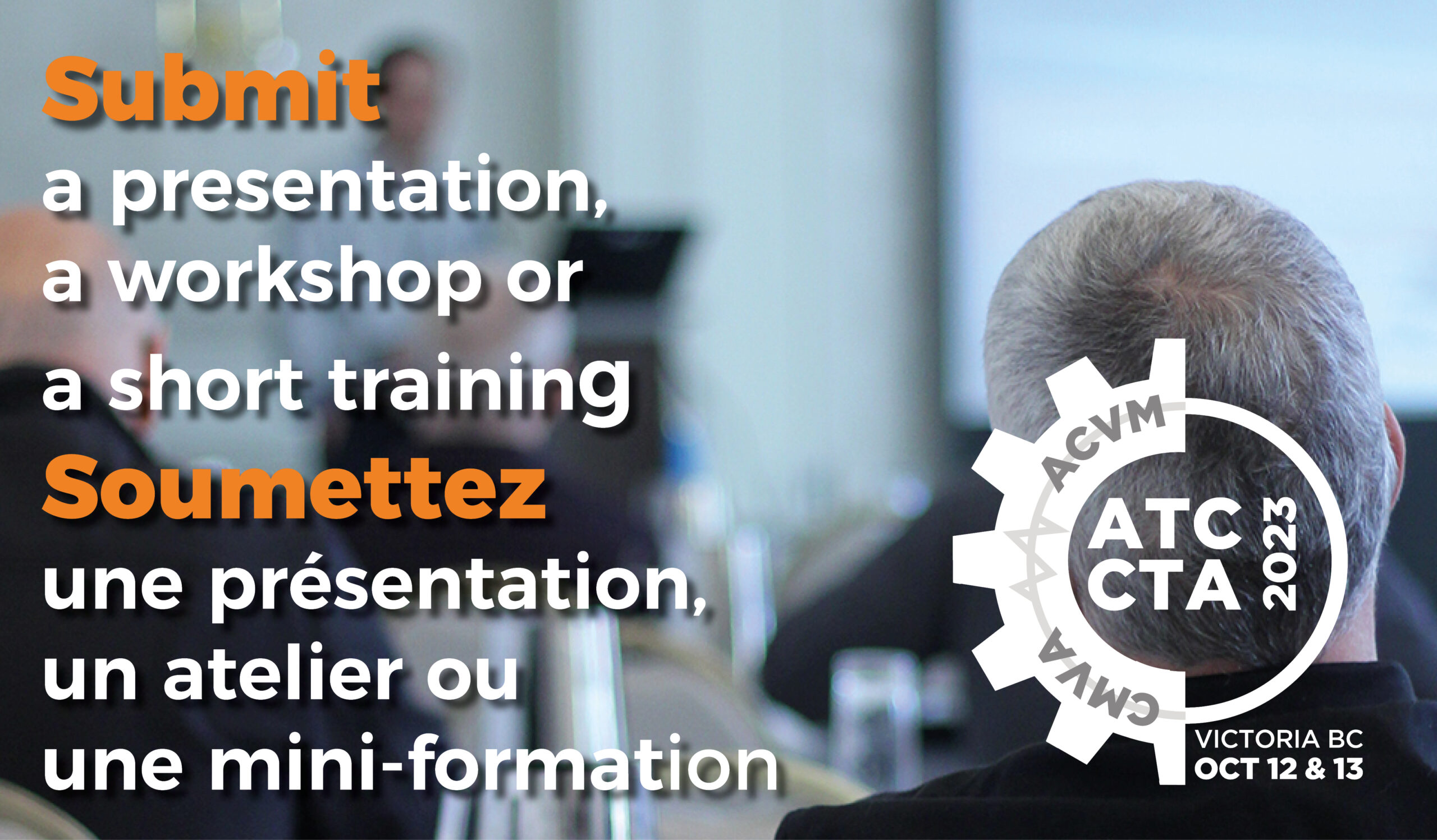 Dear Colleagues and Friends of the CMVA,
The organizing committee of the CMVA ANNUAL TECHNICAL CONFERENCE  is delighted to announce this highly anticipated event!
We will be receiving proposals for technical presentations, workshops and  short training sessions at this Technical Conference to be held October 12 &  13, 2023 at University of Victoria, BC.
Students are also welcome and encouraged to submit a presentation for the  Student Awards.
For more details and to download the Presentation registration form…