By Anne-Marie Samson
2 years ago
92 views
Shares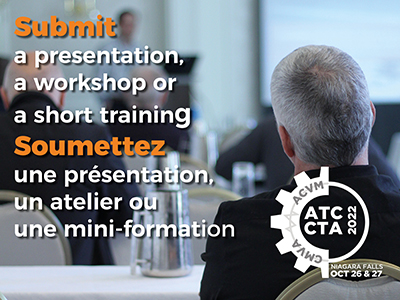 The organizing committee of the CMVA ANNUAL TECHNICAL CONFERENCE will be receiving proposals for technical presentations, workshops and short training sessions at this Technical Conference to be held October 26 & 27, 2022 at Crowne Plaza Fallsview Hotel in Niagara Falls.
This is an invitation to seize the opportunity to present your ideas, expertise and case studies to your peers across Canada.
We look forward to your proposal! Get the word out!
INFORMATION AND REGISTRATION FORM:
https://cmva.com/…/technical…/call-for-presentations/