British Columbia Chapter Meeting & Technical Conference
By Anne-Marie Samson
3 years ago
125 views
Shares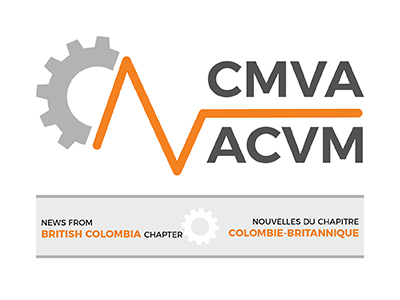 CMVA British Columbia Chapter will hold a Chapter Meeting & Technical Conference on
Thursday, June 18, 2020, from 09:00 am to 11:00 am.
The meeting will be held online using the Zoom platform.
Agenda
09:00 : Meeting Start – Welcome and Introductions from participants, Colin Ostergard, BC Chapter President
09:10 : CMVA National Report – Report from BOD Spring meeting, Ken Keith, CMVA Executive Director
09:20 : BC Chapter Meeting, Colin Ostergard and Frank Muhle
Training and Certification
Membership and Benefits
Treasure Report
09:30 : Transient Vibration Testing, Jake Zwart, Spectrum Technologies
10:15 : Open discussion
10:30 : Closing remarks/Meeting End, Colin Ostergard and John French
To sign up for this meeting
Please confirm attendance via email Colin Ostergard costergard@acuren.com.
The video conference attendance procedure and start up will be emailed the day prior to the meeting.
As a reminder, individuals presenting at chapter and national events or deciding to help on a Chapter Executive Committee or Natioal Board of Directors will earn valuable points towards recertification.