CMVA Prairie Chapter Meeting and Technical Conference (AB, SK, MB)
By Anne-Marie Samson
4 years ago
179 views
Shares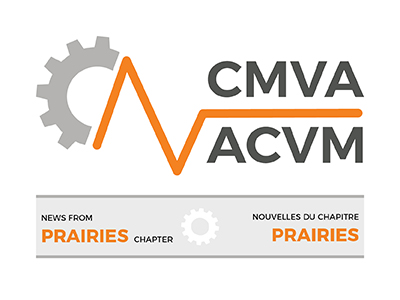 March 19, 2020 | Conferences start at 9 am *** CANCELED ***
TC Energy Tower | NGTL room
450 1st St SW, Calgary Alberta
Members & non members are welcome
Free admission
---
REGISTRATION
Ken Keith at director@cmva.com
AGENDA
Morning
Vibration 101 for mechanics and millwrights by Scott Lylander (TC Energy). Those "on the tools" should participate in person or by Skype.
Acoustical response in piping systems and mechanical design consideration for piping design, with Keynote Speaker Dr. Kamal Botros (Nova Chemicals)
Afternoon
Physical readiness for office activates demonstrating proper stretching and body posture, with Carrie Soby.
Various presentations including:
Vibration analysis of industrial gas turbine drives
Vibration Integrity – keeping energy contained
Centrifugal compressor performance facts for non-performance engineers and techs.
Networking event following the conference
Please join us at Murrieta's on Stephen Avenue. Time is dependent upon the end time of the chapter meeting & technical conference.
WOULD YOU LIKE TO PRESENT?
We still need a few more presentations to fill the schedule for the afternoon, so, if you have something you have been thinking of presenting, and would like to get some certification renewal points, please come and present.
Please contact Ken Keith at director@cmva.com for opportunities at this meeting. Guidelines for creating a paper can be found at https://cmva.com/submitting-papers/.
GETTING THERE
Calgary Transit LRT, 1st Street CTrain stop is only 2 blocks away.
Beat the traffic and Park & Ride.
Parking in James Short Parkade https://www.calgaryparking.com/findparking/lotlocations/lot40
https://www.calgarytransit.com/