Prairie Chapter AGM Meeting & Technical presentations
By Anne-Marie Samson
10 months ago
59 views
Shares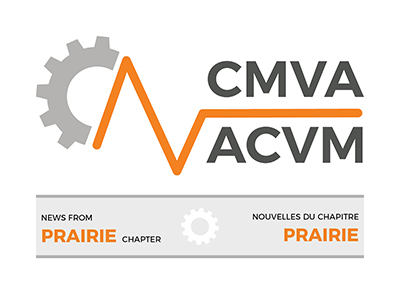 CMVA Prairie Chapter will hold its  AGM  with technical presentation on Zoom
Thursday November 17, 2022
from 10 am  to 12 pm (Moutain Time)
Chapter business from 10 to 11 am, followed by technical presentation from 11 am to 12 pm.
Agenda
Chapter meeting

Call meeting to order by President Gurwinder Bhambra
Last meeting minutes of March 24, 2022 by Greg Poirier
Membership report by Mark Shoup
Treasurer's report by Jacob Wiebenga
$1000 CMVA Prairie Chapter William F. Eckert Memorial Bursary on website
Election of chapter executives – names standing for this election so far:

President: Gurwinder Bhambra
Vice President: Ryan Goddard
Treasurer: Jacob Wiebenga
Technical Director: Alexandre Gauthier
Secretary: Mark Shoup
Membership Chair: Mark Shoup
Mentor: Greg Poirier
Contact Greg Poirier at gregp@albertanewsprint.com  if you like to run for the above positions. As a reminder, individuals presenting at chapter and national events or deciding to help on a Chapter Executive Committee or National Board of Directors will earn valuable points towards certification renewal.
Technical presentation

Introduction by Technical Director Alexandre Gauthier
Case study on a reciprocating compressor: Is Frame Vibration Enough Protection? Early Detection of a Wrist Pin Failure Using Crosshead Vibration, by Ryan Goddard
---
To join this meeting
Zoom registration link:
https://us02web.zoom.us/j/88055022300
Meeting ID: 880 5502 2300
Passcode: 275158
Additional information: Ken Keith | 416 622-1170 | director@cmva.com